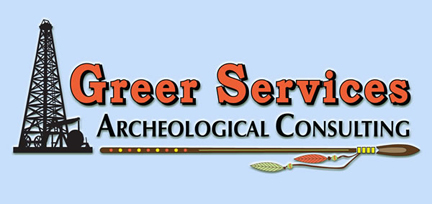 The following topics are current
research interests of ours.

• Strips and Disks
• Tipi Rings
• Armored Horses in Rock Art
• Dark Zone Cave uses (especially rock art)


• Whatisit?

Wyoming, Rocky Mountains, Northern Plains
Thousands of projects, all sizes and kinds.

Presently we concentrate on projects, such as:

• Well Pads
• Roads
• Pipelines
• Coalbed Methane
• Uranium Leases
• Bentonite
• Private Development
We have conducted thousands of archeological surveys for oil and gas well sites, roads, pipelines, powerlines, and other facilities as well as large block surveys (and excavations) for traditional oil and gas development, coalbed methane planning, and mines. We are permitted in Wyoming, Montana, North Dakota, South Dakota, and northwestern Colorado.
The services we provide include:
Rock Art Research
Rock art is our primary research interest. We travel the world to visit and study pictographs and petroglyphs. We survey, record, photograph, and study open air sites, rockshelters, and dark zone areas in caves. We are particularly interested in recording as a preservation measure and as a means of exposing the public to this important and fragile resource. These images are presented in a variety of media that encourage the public to take an interest in them. We work with computers to enhance digital photographs and draft images.
Archeology or Archaeology:
Is it "archeology" without the a or "archaeology" with the a?
This spelling controversy has been around since an attempt was made to Americanize the spelling of the original German root (Archäologie, or anglicized Archaeologie) by the Government Printing Office in 1906. Today, the Americanized archeology (without the a) is accepted as correct by U.S. government agencies, and both spellings are acceptable throughout the United States. The European spelling is used by most of the rest of the world, as well as by most academic institutions and some state societies and companies aligning themselves with universities.